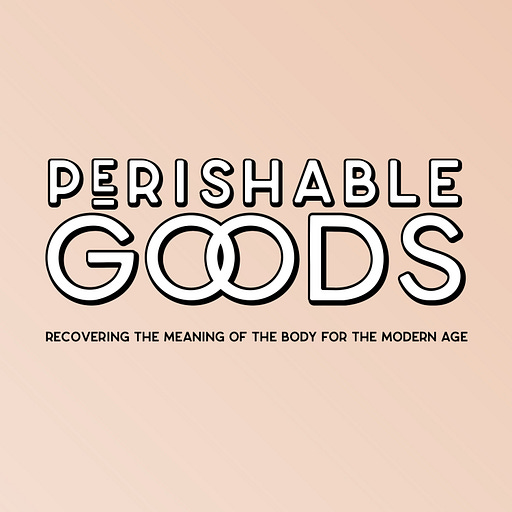 Apr 25, 2022 • 26M
1.6 The Glorified Body
Appears in this episode
Recovering the Meaning of the Body for the Modern Age
Jared and Hannah wrap up season 1 by discussing how the created body and its associated pleasures are just a foretaste, or appetizer, to the heavenly joys of the bodily resurrection.  
References: What God Has to Say about Our Bodies: How the Gospel Is Good News for Our Physical Selves, Sam Alberry (Crossway, 2021)
Check out Perishable Goods at perishable-goods.com. Learn more about the project by going to our "About" page.
Follow us on social media!  |  Twitter & Instagram: @perishable_gds  |  Facebook: @perishablegds
A special thanks to David and Nancy Socolofsky (Hannah's parents) and to Dave and Beth Degeneffe (Jared's parents) for supporting this project with their personal time and resources!